Pool Fencing
At Smarter Fencing, we understand Pool Safety and Pool Fencing.
For a solid pool fence and a team of trusted pool fencers, call for a free pool fencing quote today.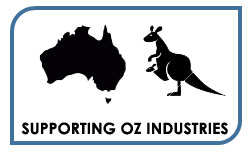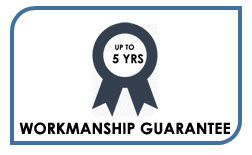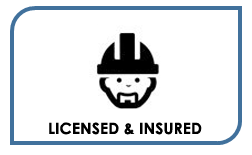 Pool Fences Are Better By Smarter Fencing
At Smarter Fencing, we take safety very seriously and take every step necessary to ensure our pool fencing systems provide you with the security you and your family deserves.
Standard Steel & Aluminium Pool Fence Designs
Smarter Fencing only installs the best and most solid pool fences to guarantee safety.
To further ensure that your pool fences by Smarter Fencing provide you with the safety and security you need, our team of installation experts carefully installs your fences to ensure the stability and durability of your fences is adequate. We do not see these steps simply as our job, but as our duty to you and your family.
Our pool fencing systems are modern and are made of high quality materials that are durable and weather-resistant, so that you can enjoy of a long life-time of your fences with the least possible maintenance. The quality of our materials and full fence systems is so magnificent that you will want to have our fencing systems by Smarter Fencing all over your property.
Our quality and service does not stop at safety – our pool fencing systems come in an array of different styles, materials, heights and lengths to fit your needs as best as possible. We have fencing systems available to fit all types of home and garden decor so that your fence will compliment your home in the best possible way. If you are not sure what colours or styles would fit your home best, our team of experts in fencing systems would be more than glad to sit down with you and talk about the various possibilities of fence styles, materials and colours that could match the style of your home.
NSW Synthetic Grass Supplied & Installed
Photos Of Recent Projects:

Why Pool Fences Are Better by Smarter Fencing.
Fencing the Poolside
Smarter Fencing is a proud provider of unmatched expert service and is currently the installer of top quality fencing around swimming pools in Australia. The service offered by the company is superb with a dynamic customer service support in place for all its products, design and safety considerations for our customers.
Safety precautions
Pool fencing is an integral part of safety precautions in Australia and Smarter Fencing provides such safety precautions by ensuring that all their pool fencing is installed in accordance with the best standards of safety.  With a top quality pool fence installed, worry will flee your mind and children can play in safety in the yard without being put at risk. Very young toddlers can roam about the yard, their safety assured by gates that automatically shut.
Strict adherence to standards
Complete security at the poolside was in mind when the pool fences were designed hence each fence configuration designed at Smarter Fencing strictly adheres to Australian standards and regulations. To further enhance safety precautions, self-closing gates adjoining the pool fences are strategically placed to cover every access point around the poolside and these are of course augmented by the solid and sturdy nature of the pool fences themselves.
Top quality design and variety
Top quality design is the hallmark of Smarter Fencing which it applies to its tough, enduring and easy to maintain pool fences. The elegance of the pool fences is such that they can adapt to any setting whether it be in the garden or the inside the home itself. Their versatility knows no end. In addition to quality Smarter Fencing also offers variety. The options available is just staggering but most important of all is the ability to match the design of each pool fence to the layout of the home or garden and the company is an expert match maker.
Professionalism
Smarter Fencing has amassed more than 20 years of expert experience in installing extremely attractive fences, and we pay total attention to the needs of our customers. Clients are always offered perfect solutions to satiate their desires for perfect design and safety.
Immediate follow ups: A company without supportive and consultative follow up service can be put at risk and for this reason Smarter Fencing provides extremely proficient services for following up on installing, maintaining, repairing and giving advice on safety issues. Contact us, we are always ready to help you.
Dependability: Smarter Fencing is a fully licensed and insured company. Its workmanship is top notch with a commitment to achieve the highest possible standards and justifying such standards by offering dependable warranties for all of its fencing products.
Popularity
Due to overwhelming confidence in Smarter Fencing, many government departments, construction companies, property agents, corporation managers pick us as their fencing contractor and we never fail to deliver the goods no matter how large the order. For our part, we are extremely confident of our professionalism and fencing products and can deliver both to your front door.
Contact us
Ring us now on(02) 8091 3881 and we will provide you with the same kind of expert serice and top quality products we offer to all our customers!